Writing Resources
Need scientific writing resources for your papers or proposals? We are here to help. The process of scientific writing is confusing. As a result, it can take years to learn. In addition, scientific writers face a considerable challenge to figure out which scientific writing resources are relevant. In other words, who has time to research how to write on top of actually writing?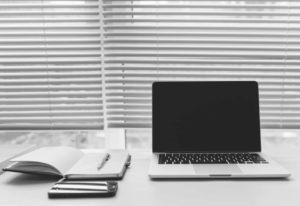 Don't worry! Our team has curated the highest quality scientific writing resources into a convenient checklist. Moreover, our list of scientific writing resources contains essential information about academic writing. This is to say, the list contains what we wish we had known as graduate students.
Must-have resources for all scientific writers
Our goal is to help students and researchers write better scientific papers and proposals. Therefore, we aim to help you make sense of the process and increase skillfulness. In fact, we have used and evaluated all of the resources we suggest. We do not profit in any way from use or purchase. Above all, we are scientists helping scientists.
Alternately, you may want help in a hurry. Feel free to skip scrolling through this article and download the entire resource list in well-designed, printable format. For this sharable ad-free version, we request a contribution of $0.99 to sustain our development and outreach efforts. Enjoy decades of practical wisdom packed into a single page!
Download the sleek, printable list without ads for only 99 cents. For the free version with ads, please read on.
Academic writing centers
Most universities offer writing support. However, our experience is that most on-campus centers aim at writing college essays, not scientific papers. For instance, tutoring rooms are filled with undergraduates figuring out how to make a basic argument. Meanwhile, the demands of scientific writing are much higher. Therefore, we curated a group of online writing centers that, when taken together, provide comprehensive scientific writing resources.
Academic English support
Academic writing in English poses a considerable challenge. Furthermore, the task is even greater for non-native speakers of English. Despite the difficulty with English construction, it is possible to master the conventions of scientific writing in English. The following guides offer a good start.
In addition to these resources, please check out our in-depth guide to academic English.
Scientific writing guides
In addition to these resources, please check out our in-depth guides to scientific research papers and scientific research proposals.
Guides for writing in specific scientific fields
Engineering
Life and Medical Sciences
Mathematics
Physical Sciences
Style guides relevant to scientific writing
Scientific societies
Does your scientific field have a society? If so, society may offer writing resources. For example, the American Astronomical Society (AAS) offers a curated list of resources for communicating research. In addition, AAS also offers conference workshops on scientific writing. Similarly, many other scientific societies offer writing support.
With this in mind, check out JobStar's comprehensive list of professional societies organized by discipline. See yours? Likewise, please check out our in-depth guides on evaluating evidence and developing an editing process.
In conclusion, we hope that you will use and benefit from these scientific writing resources. Finally, please share your story with us and tell a friend. We are always looking for new ways to reach struggling scientific writers.
Like the article? Give it as a gift in a well-designed, printable version for only 99 cents.
Notice something is missing and want to suggest a resource?